Short Term Rentals…The Better Way
Shasta Vacation Rental
Property Management,
Marketing & Advising Services
We call it… "Experience Management"
Unlocking Excellence in Vacation Rental Management and Marketing
Services
Shasta Lake Property Management for Vacation Rentals.  At Shasta Lakeshore Retreat, we don't just manage properties; we craft unforgettable experiences. Our exceptional property management and proactive marketing services set new standards for vacation rentals, not only in Shasta County but also for owners across the United States who seek our consulting and advisory expertise. Here, we'll deliver into the heart of our property management services, setting the stage for a remarkable journey.
Objective: Best Vacation!
Welcome to Shasta Lakeshore Retreat, where we redefine the standard of vacation rental property management and proactive marketing. Unlike traditional property management, we pride ourselves on what we call "Experience Management." In a competitive and saturated short-term rental market, being different and exceptional is essential. We focus on ensuring that our guests have an unforgettable vacation, and we cast a wide but targeted proactive marketing net. This approach attracts quality guests who are willing to pay more because they know their vacation will surpass expectations.
Market Position
Our impressive market position speaks volumes. We are the undisputed #1 choice around Shasta Lake, managing many of the top revenue-producing Shasta short-term rentals. With TEN spectacular homes, over 600 five-star reviews, 700 returning guests, a mailing list of 1,600, and a website drawing over 35,000 unique visitors per month, we stand as the most visited lodging organization in Shasta County.
Our Story
Our story is one of passion and dedication. After years of enjoying Shasta Lake with our own family, we acquired Retreat 1 as our first vacation rental, followed by Retreat 2. Later, we began managing our son's home (Retreat 3). Due to growing demand from others, we expanded in 2021 and now manage nine homes. We are committed to creating remarkable experiences for guests and solid investments for property owners.
Full Service Model
Our full-service model ensures we handle all aspects of property management, from customer interactions and revenue maximization to 24/7 crisis management and comprehensive rental agreements. We operate through an online portal that provides owners with real-time data on revenue and expenses, and we send monthly statements and checks.
NO Upfront Fees, Setup Costs or Mark Ups
One of the key advantages of choosing our property management services is that we charge no upfront fees, setup costs, or markups. We believe in making an investment in you and your home, and we only receive compensation when guests have rented your property. Our most recent addition grossed over $100,000 in its first year as a vacation rental.
Our Homes
At Shasta Lakeshore Retreat, we excel in marketing homes that stand out from the rest. Properties with lakefront or lakeview locations, private hot tubs and pools, serene private locations, spacious decks, game rooms, ample boat parking, and close proximity to the marina and boat ramp are our specialties.  Let us bring out your home's unique value and appeal.
Contact & Launch
Don't hesitate to reach out to us. We're eager to discuss our program in more detail and see if it's a good fit for both parties. If your home aligns with our Shasta Vacation Property Management program, we can swiftly add it to our websites, marketing outreach, and documents, making it accessible to our returning guests who appreciate the variety and consistency of our offerings.
Branding
Shasta Lakeshore Retreat is our main brand and is recognized by guests. We also operate under the Vacations 4 Rent umbrella, allowing us to market properties under either brand based on their unique features, location, and other factors. We're excited to discuss this further with you.
Next Steps
For a more comprehensive understanding of our "Experience" Property Management, Marketing, or Advising Services, we encourage you to explore the voice-over presentation by David Raun, Owner/Founder, by clicking the play button below. Later, please visit our advisory & property management website at Vacations 4 Rent by clicking on the button below. It will provide you more information about our services along with a number of blogs and articles to help you whether you do it yourself or use out services.  Your exciting journey  awaits!
Voice Over Presentation on our Services
Click Image Below for just the Power Point PDF
Vacations 4 Rent Advising, Marketing & Property Management Website
Helpful Articles & Blogs for Owners & Property Managers
We offer a number of articles and blogs on our Vacation 4 Rent website.  Here are links to them: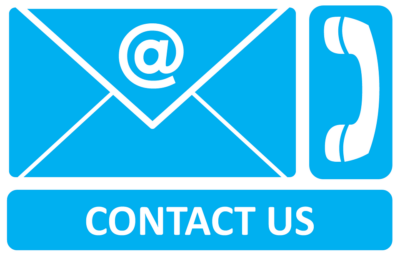 Lori and David Raun
Owners/Managers
Shasta Lakeshore Retreat
Shasta Vacations 4 Rent
Contact:  Lori
Call:   925-200-6934
Text:  925-200-6934
E-mail:    ShastaRetreats@gmail.com
Or use the Contact Form