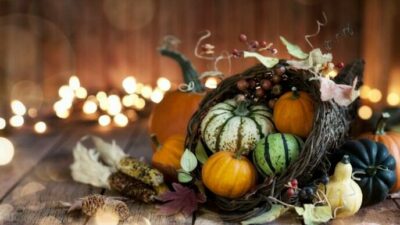 Thanksgiving by the Lake: A Feast for the Senses and the Soul
As Thanksgiving quickly approaches, the idea of celebrating in a serene and picturesque setting becomes more appealing. Shasta Lake, nestled in the mesmerizing landscapes of Northern California, offers an enchanting escape for those seeking a holiday beyond the ordinary. Imagine a Thanksgiving surrounded by the beauty of nature, crisp mountain air, and a myriad of activities to delight every member of the family. Here's why Shasta Lake is the perfect Thanksgiving destination, complete with various lodging options and an array of exciting activities.
Lakeside Tranquility: Shasta Lakeshore Retreat
Begin your Thanksgiving getaway by securing a spot at the Shasta Lakeshore Retreat. This premier vacation rental destination provides a collection of well-appointed cabins and homes with idyllic lakefront and lakeview locations. Imagine waking up to the panoramic beauty of Shasta Lake, enjoying your morning coffee on your private deck, and relishing the serenity of nature just steps from your door. Some homes even offer the indulgence of private hot tubs, allowing you to unwind under the stars while being enveloped in the crisp mountain air. With discounted rates, the Shasta Lakeshore Retreat offers a luxurious lakeside living experience without breaking the bank. It's a Thanksgiving retreat that combines comfort, tranquility, and the splendor of Shasta Lake.
Exploring the Waterfalls: Burney Falls and McCloud Falls
Thanksgiving is not just about feasting; it's also about exploring the wonders of nature. Shasta Lake provides easy access to captivating waterfalls, such as Burney Falls and McCloud Falls. A beautiful drive from the lake takes you to Burney Falls, a spectacular 129-foot cascade framed by lush greenery. McCloud Falls, with its three tiers, offers a serene and picturesque setting for a leisurely stroll. These natural wonders provide the perfect backdrop for reflection and gratitude.
Discovering the Depths: Shasta Caverns
For those intrigued by the mysteries beneath the surface, a visit to Shasta Caverns is a must. Embark on a boat ride across the lake followed by a guided tour through the intricate chambers of these limestone caves. Marvel at stunning formations and learn about the geological history that shapes this fascinating underground world. It's an adventure that adds a touch of mystique to your Thanksgiving escape.
Charming Towns: Dunsmuir and Mount Shasta City
Take a break from lakeside tranquility and explore the nearby charming towns of Dunsmuir and Mount Shasta City. Dunsmuir, known for its vintage charm, boasts quaint shops, delightful eateries, and the iconic Hedge Creek Falls. Mount Shasta City, nestled at the foot of the majestic Mount Shasta, offers a blend of outdoor recreation and a welcoming community. Wander through the streets, discover local treasures, and savor the small-town charm.
Winter Wonderland: Play in the Snow by Mount Shasta
As Thanksgiving marks the transition to winter, why not embrace the snowy wonderland near Mount Shasta? Engage in snow play, build snowmen, or even try your hand at sledding. The surrounding areas transform into a magical landscape, offering a perfect setting for family-friendly snow activities. It's a delightful way to add a touch of seasonal joy to your Thanksgiving celebration.
Its NOT too Late breakaway from the ordinary…
This Thanksgiving, trade the traditional for the extraordinary by celebrating at Shasta Lake. With a variety of lodging options, captivating natural wonders, and charming nearby towns, Shasta Lake promises a holiday full of gratitude, exploration, and cherished moments with loved ones. Its not to late to book your lakeside Thanksgiving adventure today!
October 31, 2023
David & Lori Raun
Shasta Lakeshore Retreat
www.shastalakeshoreretreat.com
Lori:  Cell/Text:  (925) 200-6934
ShastaRetreats@gmail.com